Lucy Mackenzie Humane Society was founded in 1915 by Woodstock, Vermont, businessman Frank Mackenzie in memory of his wife, Lucy. Lucy was a caring woman with a "practical interest in humane work and in the various social and religious activities, which always appeal to one of her sympathies…(and a) readiness to do helpful things at every opportunity." Mackenzie quietly worked to support those who needed help. Upon her death, Mackenzie's husband established the Lucy Mackenzie Humane Society to care for "abused (and neglected) children as well as animals including horses."
In a large Victorian building at the center of Woodstock, Vermont, dogs, cats, horses, and children found a refuge where they lived in harmony, well-cared for, when the world let them down. Half a century later, the building moved to another location in Woodstock, and the need to serve children was no longer necessary.
Today, Lucy Mackenzie Humane Society is one of the oldest continuously operating no-kill humane societies in the United States. After almost 100 years, and now located on 14 semi-wooded acres in West Windsor, so much has changed, yet the heart of Lucy Mackenzie remains the same.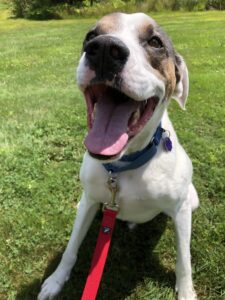 Our Mission
Lucy Mackenzie Humane Society is dedicated to the highest level of care and best placement of adoptable animals resulting in enhancing the bonds between animals and people through services and education.
The mission is accomplished by:
– Providing superior shelter and care for homeless animals
– Enhancing the human-animal bond through carefully aligned placements and offering post-adoption support
– Educating people of all ages about the care and humane treatment of animals
– Providing spay and neuter programs to reduce companion animal overpopulation
– Offering programs designed to support animals and people in our community through affordable training, health and wellness services and resources
– Advocating, within the bounds of Vermont State law, for mistreated and neglected companion animals and other domesticated animals
JACKIE STANLEY
Executive Director
SAVANNAH LESCORD
Animal Care Provider
AMY WOODMAN
Program Coordinator
JAMES BEAM
Animal Care Provider
SHERRI CHAMPNEY
Shelter Manager
JOANNA ALIX
Animal Care Provider
DR. MEG FALCONE
Shelter  Veterinarian
CATY BOLES
Animal Care Provider
MARK STANLEY
Creative Coordinator
KAREN TELLER
Vice President
CINDY LANDERYOU
Treasurer
THE HUMAN ANIMAL BOND
The human animal bond is the unbreakable bond that's ever-present from shelter to home. It's at the core of Lucy Mackenzie Humane Society's mission and has been for over a hundred years. As we look to serve the animals and people in our community, this bond helps shape our day-to-day caring and support that we show to those in need, and helps determine how we best put our foot and paw forward into the future.
Contact Us
Lucy Mackenzie Humane Society
Mailing Address: PO Box 702, Brownsville, VT 05037
Location: 4832 Route 44, West Windsor, VT 05089 

HOURS
Tuesday – Saturday: 12-4 PM
* Thursday evenings (by appointment only): 4 – 7 PM
802-484-5829
info@lucymac.org